The Huffinton Post Canada recently did an article on SOADI's Yoga program and how it helps people prevent Diabetes and stay healthy:
It was December 2012, and John "Redbear" Terrance was thinking seriously about killing himself.
After a childhood marked by physical and sexual abuse, he became an introvert. He ate cheap, packaged foods and hid in his home on the Mohawk Nation at Akwesasne, on the border between New York state and Ontario.
He didn't see his family for 10 years. He became extremely unhealthy, and weighed 620 pounds.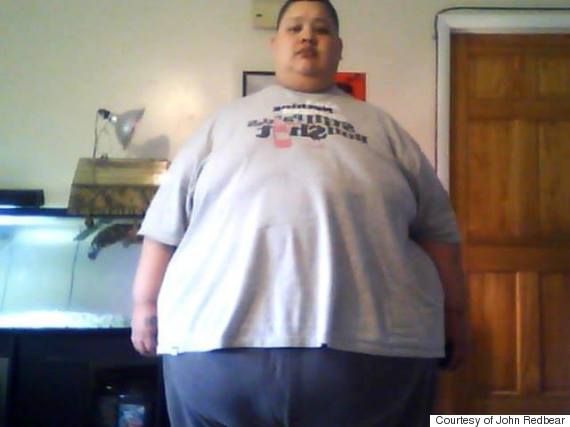 After a childhood of abuse and an adult life full of unhealthy habits, John Terrance eventually weighed 620 pounds.
One night, "a spark went off" in his head. "I didn't have the courage to kill myself, but I didn't have the strength to live," Terrance told The Huffington Post Canada in an interview. "I thought 'OK, I need to do something about this.'"