SOADI's Vision and Mission
Aanii, Sago, She:ken, Boozhoo, Bonjour, Tunngasugit, ᑐᓐᖓᓱᒋᑦ , Welcome
Our Vision
Indigenous peoples have the tools, knowledge and ability to make healthy choices and live free of diabetes, now and in future generations.
Our Mission
SOADI will achieve the vision by supporting Indigenous communities, families and individuals by:
- Promoting holistic wellness models;
- Building on traditional teachings and best practices to develop and provide programs, education and resources; and
- Building relationships and community capacity.
"SOADI recognizes and respects personal choices, autonomy and diversity."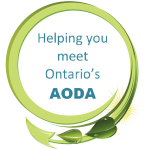 SOADI's Accessibility for Ontarians with Disabilities Act policy 
National Indigenous Diabetes Prevention Conference Video Coming Soon!
Miigwech, Nia:wen, Merci, and Thank You to all who attended this years National Indigenous Diabetes Prevention Conference
Chief Isadores Address opening address
SOADI's Email List Sign Up
Latest News and Blog Posts