SOADI's Vision and Mission
Aanii, Sago, She:ken, Boozhoo, Bonjour, Tunngasugit, ᑐᓐᖓᓱᒋᑦ , Welcome
Our Mandate
The Southern Ontario Aboriginal Diabetes Initiative is a community based organization established for the development, and enhancement of programs and services focusing on education, prevention, and management of diabetes in Indigenous communities.
Our Vision
Indigenous peoples will be empowered to make healthy choices and live free of diabetes, now and in future generations.
Our Mission
SOADI will achieve the vision by empowering communities, families and individuals in the following manner:
Promoting holistic wellness through mental, physical, spiritual, and emotional balance
Incorporating and providing traditional teachings in programming and resources
Providing education, prevention material and initiatives
Recognizing and respecting personal choices, autonomy, and diversity
Promoting partnerships and knowledge sharing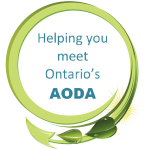 SOADI's Accessibility for Ontarians with Disabilities Act policy 
National Indigenous Diabetes Prevention Conference
Event Registration Now Open.
National Indigenous Diabetes Prevention Conference
September 27 and 28, 2016
Valhalla Inn, Thunder Bay Ontario
SOADI's Email List Sign Up